Private equity commercial real estate can offer an excellent return for investors when the right property is chosen. But there is a risk if the asset doesn't meet certain requirements that will benefit all investments. If you are an investor thinking about asset options for your portfolio, then our team at First National Realty Partners is here to answer your questions and help you find the quality opportunities that are available in the commercial real estate market.
Not only will we guide you through the investment options that are offered. But we are also focused on education and answering the questions of everyone involved. It is important that you feel comfortable and confident in your investment, which is where our private equity firm comes into the picture. We offer a vast amount of knowledge and unbeatable relationships in the industry. We bring passion and experience as the industry has helped us with acquiring millions of square feet of commercial real estate properties throughout the United States.
We offer a proven track record of success and focus on delivering risk-adjusted returns for every partner. Investing with us is a great opportunity to work with a team that is dedicated to providing incredible results for everyone involved.
What is Private Equity Commercial Real Estate?
Private equity commercial real estate is an asset class that includes public investments and pooled private investments placed in the property markets. A pooled vehicle is used to acquire and finance the ownership of commercial properties. Private equity commercial real estate started in the 1900s when the property prices were falling. At the time, private equity commercial real estate funds were used to buy up available properties at low prices. That time frame changed the options that were available for institutional real estate investing.
Examples of Private Equity Commercial Real Estate Investments
The investments can be focused on many types of buildings and commercial properties, including:
Office buildings
Industrial properties
Retail Properties
Multifamily Housing
Student Housing
Hotels
Storage Facilities
Healthcare Offices
Manufacturing Facilities
Undeveloped Land
The investment firm will identify properties that show potential. Then, investors can join the group by bringing cash to the table to purchase one or more properties that are available.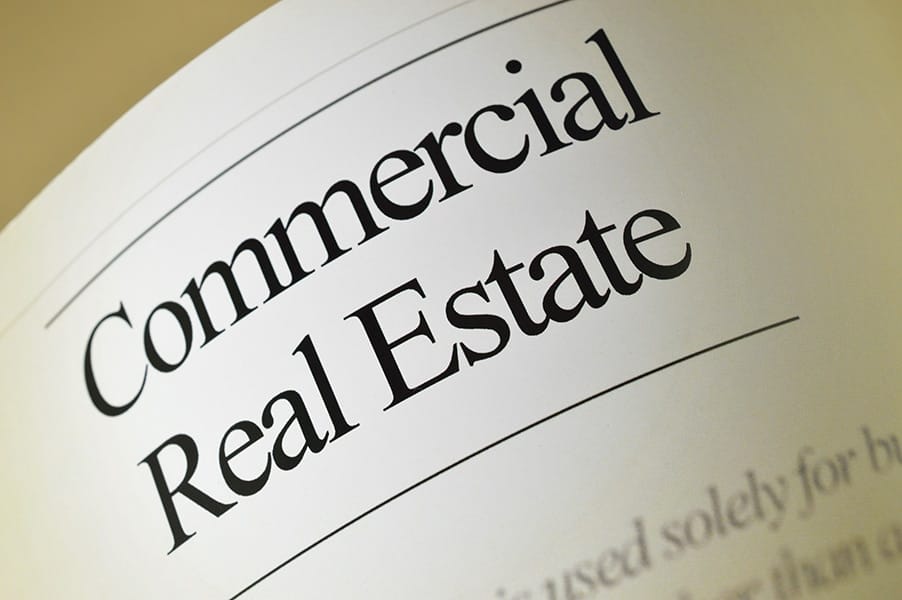 Investor Requirements for Private Equities
What requirements need to be met if you are considering an investment in private equity real estate? Generally, the investors need to have a long-term mindset for the investment and a large amount of money to offer for the commitment. For example, it is common for investors to bring $250,000 or more for the upfront investment, followed by other investments over time.
While the $250,000 requirement has been common in the industry, a new class of online real estate marketplaces has been opened up that makes it possible for smaller investors interested in private equity commercial real estate to have the opportunity to participate. Real estate crowdfunding and other platforms have been created to showcase different commercial real estate investment opportunities. These platforms are built on transparency so that investors can view the results and strategically grow their investment portfolios.
The commitment window for this type of investing is usually for several years. As a result, there is minimal liquidity and flexibility available for investors. Private equity commercial real estate deals usually have
"lock-up" periods where the shares cannot be sold or redeemed. This lock-up period can be as long as a dozen years, depending on the investment terms. Distributions from this investment typically come from the cash flow, offering a slow return over time. In most situations, investors are unable to request liquidation.
Even though the lock-up period might seem like a limiting factor, private equity commercial real estate is a popular option due to the potential for a high when there is a strong appreciation on the price of the property. Returns can range anywhere from 6 – 10% depending on the core strategies used for the investment. Returns might be even higher if opportunistic or value-added returns are used.
While the potential of a high Return on Investment is available, there is also a risk that an underperforming fund could result in the loss of the investment. Investors need to understand the potential and risks when choosing a property. It is also important to work with a reputable firm that can show a proven track record.
Crowdfunding: Changing the Dynamic of Commercial Real Estate Investing
Instead of the requirement for investors to bring hundreds of thousands or millions of dollars to the table for commercial real estate investing, a collective approach opens up the financial power of investing as a group. Small investors can put their money into startups through crowdfunding, and this idea moved into the real estate sector as well. In 2012, the "Jumpstart Our Business Startups" (also known as the JOBS Act) was passed. This new law removed an obstacle and made it possible for private real estate investing opportunities to be offered similarly.
These private equity commercial real estate firms have built the platforms on solid business plans that are designed to attract the right investors. Smaller investors are interested in bringing the money that is needed due to the attractive returns that are available.
While there is nothing new about private equity commercial real estate, the recent changes have made it more accessible to the masses. Instead of investors coming up with the cash to buy an office building or commercial property, they can invest their money in the same way as buying stocks or bonds. The money is paid to a marketplace or commercial real estate manager who oversees the portfolio. Technology has improved the efficiency and transparency of this process and decreased the exclusivity of commercial real estate investing. These investment opportunities are more available to individuals than ever before.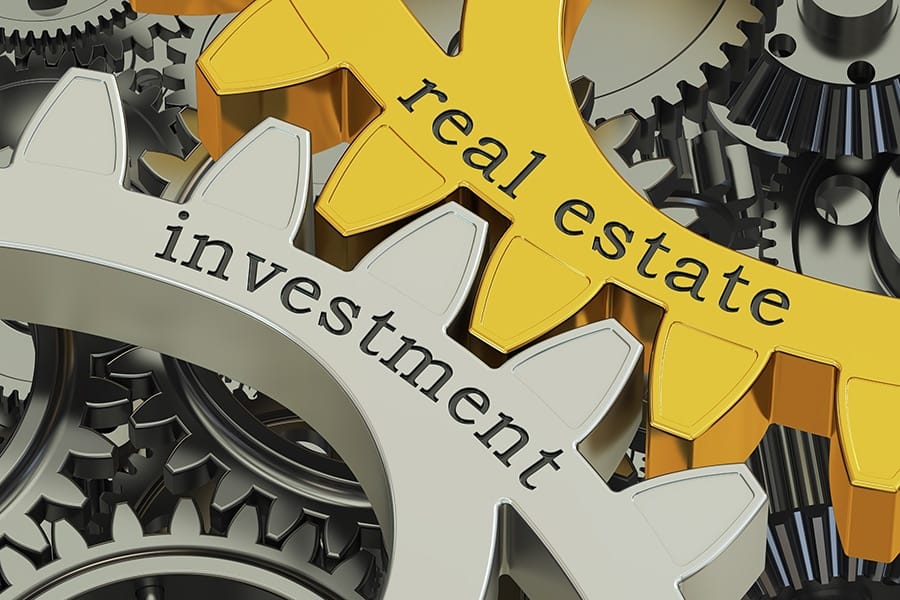 Benefits of Private Equity Investing
In the past, commercial real estate investing was only available for institutions. But private equity opportunities are now available for private investors looking for a variety of investment vehicles. These are some of the reasons why private equity investing is gaining in popularity:
Lower Fee Structures: Previous types of investment opportunities included high fees which cut into the profitability available for investors. Now, the cash flow of private equity real estate is strong, making it possible to maintain a fee structure that is sustainable. Some private equity funds have eliminated fees by cutting out the middleman. These funds offer personal service for investors and invest in the properties directly to cut the overhead costs.
High Return on Investment: If you compare the yields that are available for residential real estate investing with the possibilities that are available with commercial real estate, there's no question that higher profit margins are available from commercial properties. Many times, these investments are also higher than non-real estate investments such as commodities, bonds, and stocks.
Steady Cash Flow: The way these investments are structured, they design a system that offers steady cash flow as dividends are paid out over time. Payout structures vary depending on the way the investment is designed. But it is common for investors to receive dividends monthly, quarterly, or annually. Investors own a minority, passive stake in a hard asset, and over time the cash flow is steady and often rises as demand for apartments or office space increases.
Tax Benefits: With real estate ownership, capital gains and appreciation are beneficial for asset portfolio. On the other hand, depreciation offers another financial benefit that can be leveraged for tax purposes. Even though assets can decline over time, it doesn't affect the property's market value. Talk to an experienced accountant to look at options for "straight line depreciation" to show a passive "loss" that offsets the passive income. The result is a higher yield after taxes. The best solution is to talk to a tax advisor for personal recommendations based on the types of investments that you hold. Tax strategy varies, which is why it is always important to work with an experienced financial expert when choosing investments and tax strategies.
Investments are Funded as Needed: Unlike REIT investments that require an upfront cash payment before the properties are sourced, private equity real estate uses the strategy of only asking for committed funds when the money is needed. Once a suitable property is located, then a "capital call" will reach out to investors who would like to participate.
Risk-Adjusted Returns: Private equity fund managers approach the properties with patience. Instead of rushing into a questionable investment, the managers take their time to find the right acquisitions. There is no pressure to keep up a steady record of dividends when the market slows. Instead, the long-term investment strategy helps to maximize growth potential and offer investors risk-adjusted returns.
Focus on Investors First: In many deals, the managers are only paid after investors have profited on the deal. For example, real estate managers might be compensated based on performance. As a result, the investment partners are put first, ensuring a win-win ROI for everyone involved in the deal. Long-term gains optimize the profits available.
Tangible Assets: Having hard assets in your investment portfolio can be beneficial since your shares can't disappear overnight. In the stock market, you can buy shares in a company and then lose all of the money if the business goes down. On the other hand, there is always a physical asset with a real estate investment. Yes, the market valuation may go up and down, and you could have fluctuations in the property value. But the property will always have some value since you own a physical asset.
The best way to learn more about the many benefits that are available for investors is by talking to an investor relations consultant who can answer your questions and explain the opportunities. This personalized service gives you peace of mind in knowing that you are working with an investment firm that is focused on the satisfaction of the investors.
Investment Opportunities After the Great Recession
It's no surprise that investors have been shy about real estate investing since the Great Recession. Enough time has passed, and the market has stabilized, offering many investment opportunities for those who want to participate. There's no question that we've been in an up-cycle with properties gaining value and appreciating with time.
After the crash, financial markets implemented regulatory protocols and structured systems to ensure a measured, steady growth trajectory. There is always a question about the way the market will shift in the coming years, especially as interest rates continue to change. Even if growth is tempered due to economic changes, the long-term strategy gives investors opportunities for returns due to the current trajectory. Right now, more than ever, it is essential to choose an investment firm that emphasizes long-term growth instead of playing the market for a fast return.
Looking at the data before the collapse of the financial market in 2008, it is no surprise that the market shifted drastically. The lead-up to the crash included patterns and details that have repeated throughout history. Anyone who understands the real estate industry knows that there is a common cycle that plays out over time. Typically, this cycle includes recession, recovery, expansion, and over-supply.
Some real estate investors get caught up in these details to time the market to maximize short-term profitability. While there are investment opportunities available with this strategy, it might pose a risk to investors if the market changes unpredictably. Instead of taking this risk, many investors prefer to use investment vehicles that are designed to take advantage of the long-term gains that are available.
This long-term strategy can be used in all phases of real estate trends and cycles. The key is finding the right properties that meet the requirements to maximize the opportunities for investor profitability. It is important that the strategies are adjusted depending on the current phase in the real estate market. Leaning on the experience of a trusted real estate advisor and investment firm means that investors don't have to play the guessing game when identifying investment opportunities. All investments carry some level of risk. But the right portfolio can help to protect against the changing trends in the market cycles.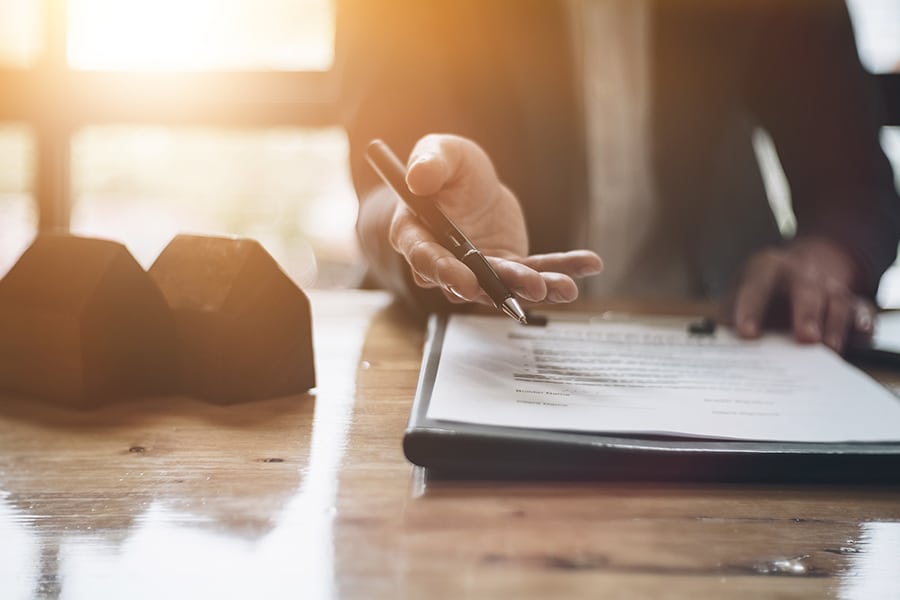 Investors Can Avoid the Volatility of Public Equities
As the markets continue to change over time, investors are nervous about the volatility of public equities. The market can be unpredictable, making it hard to predict short-term investment returns. So, investors are looking for lower-risk options, which is where private equity real estate comes into the picture.
The anticipated returns vary depending on a variety of factors, including the size of the firm and the properties that are acquired. There's no question that opportunity is available for those private investors who choose the right investment vehicle. These private investment opportunities can work great when the smaller firms have "boots on the ground" to find the local market opportunities that will maximize ROI.
The interests of small fund managers are aligned with the interests of the investors. In a large fund, those managers need to report to both shareholders and investors, causing a split in loyalties. Sometimes, investors can be affected negatively when the manager puts the interests of the shareholders ahead of the interests of the investors. On the other hand, smaller investment firms eliminate this problem since there are no shareholders to report to. A personal relationship is built, and the primary focus is on investment partners. Many times, the investment managers have placed money on the line as well, giving them personal motivation to choose properties deals that will result in profits for everyone.
Diversification to Enhance Returns and Minimize Risk
Is private equity commercial real estate investing right for you? Every situation is unique, which is why investors shouldn't jump to conclusions too quickly. Not only do you need to consider your financial situation, but you also need to evaluate the investment opportunities that are available as well.
Some people are nervous about private equity commercial real estate investing because they don't want to put all their "eggs in one basket." Instead of placing your investment money into a single building, there are options to diversify with a portfolio of investment properties helping to mitigate the risk and enhance potential returns. The portfolio consists of hard real estate assets. At the same time, these portfolios are spread across various property types, locations, and investment strategies.
A good private equity commercial real estate manager can create the ideal profile to maximize returns for investors. The goal is to create a cash flow opportunity with the update of equity that is gained over time. Often, it is difficult to obtain both cash flow and equity upside simultaneously with a single investment. But, a blended portfolio creates a scenario with an ideal combination to improve immediate and long-term benefits.
Getting Started with Private Equity Real Estate
Don't assume that these private equity real estate investments are only offered to institutional investors. While institutions often participate in these investments, opportunities are now available for private investors as well.
A growing trend in the industry is for private investors to participate through crowdfunding real estate websites. As you are getting started, the most important decision is choosing a real estate manager and firm that offers proven results. Select a firm that maintains transparency with every deal. Investors should have clear information about the fees that are charged, how the fees are used, the anticipated returns and how they are achieved estimated performance of the portfolio, and the history of the firm. Researching the company before investing your money is essential to protect your investment and potential cash flow that is available in the future.
If you are interested in these investment opportunities, then you need to establish that you are an "accredited investor." The definition of an accredited investor means that the person meets one or more of the following requirements:
A documented income of $200,000 or more per year for an individual, or $300,000 or more per year for a joint income. Also, a reasonable expectation that the income level will remain consistent.
Net worth exceeds $1 million at the time of investment, not including the primary residence.
If it is a corporation, charitable organization, or partnership, then the assets need to exceed $5 million.
Additional requirements might need to be met depending on the type of investment and the guidelines established by the firm and manager.
The Takeaway: Should You Invest in Private Equity Commercial Real Estate?
Now that you understand more about private equity commercial real estate, the question stands: should you invest your money in these opportunities? Building a portfolio of assets is important to help with the growth of your wealth over time. But in-depth research needs to be completed to ensure that your cash is dedicated to an investment that will minimize the risk and optimize the returns that are available.
If you are interested in learning more about the opportunities that are available, then First National Realty Partners is here to assist. Our private equity firm is built on trust, integrity, and industry experience. We stand out from the other firms in the industry due to the personal approach that is used for every investment.
Our partners come back to invest with us over and over again because we have access to the best deal flow in the United States. Our management team takes a hands-on approach, and the sponsor can provide some of the top risk-adjusted returns that are offered in the industry. We understand the benefits of private equity commercial real estate and want to make these benefits accessible for all investors. We set foot on every property and use proven strategies to analyze the potential success of every deal.
First National Realty Partners is a global real estate powerhouse that you can trust. For more information about the investment opportunities that are available through our firm, contact us to discuss the possibilities. We will gladly answer your questions and help you learn more about the possibilities that are available for your investment funds.